Cremation Services from The Mt. Elliott Cemeteries
Many families have questions regarding cremation, whether for preplanning or at the time of a family death. Our Family Services Counselors can discuss the various options available to you.
Among the topics we regularly discuss with our families:
Options for memorialization, such as benches and cremation niches
Ceremonies or committal services for cremations
How the cremation process is handled and information about our own crematoriums
Church or religious considerations
State laws and regulations
Our Beautiful and Unique Cremation Gardens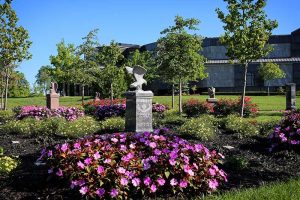 Did you know that we have three cremation gardens at our cemeteries? Mt. Olivet, Resurrection and Guardian Angel cemeteries all have unique, serene cremation gardens that allow families to have many choices for memorialization options. There are many types of cremation memorials, cremation benches and more that are available.
We provide numerous memorialization options for cremated remains that are developed just for your needs, from Memory Benches and a variety of marble or glass front niches to traditional ground burial. Simply put, a person or multiple individuals wishing to be cremated can be memorialized and celebrated by loved ones in a variety of ways that allows friends and family a place to gather and remember.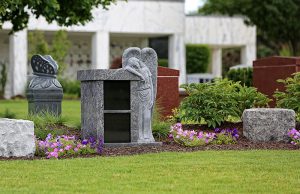 The Prince of Peace Crematory is located on the grounds of Resurrection Cemetery and is available to families. Our policies in managing the crematory adheres to the standards set in the industry by The Cremation Association of North America. The Mt. Elliott Cemeteries can also inter or inurn cremated remains of those cremated at other properties.
Subscribe to our email updates
Stay connected with The Mt. Elliott Cemeteries and receive periodic updates on our latest news and events.