GriefShare with The Mt. Elliott Cemeteries
The care you need. The information you can trust.

GriefShare is a Christ centered caring, no cost support group that meets regularly throughout the year. It is available to all families who have experienced a loss and seek an environment of love and understanding. Our goal is to ensure that the program provides a comforting and supportive environment for all attendees.
This grief recovery support program is part of a national program designed to help families through one of life's most difficult experiences – the passing of a loved one. A significant benefit of attending GriefShare is the understanding that none of us have to go through the grieving process alone.
Informal discussions are facilitated by our own team who have been leading these group sessions for many years. We strive to provide an environment that many find helpful as they continue to manage feelings of loss.
There is no charge to attend any of these GriefShare sessions. Those who attend are welcome to share as much – or as little – of their personal stories as they want. Families are welcome to begin attending the GriefShare group at any session. Each session is "self-contained," so you do not have to attend in sequence. You will find encouragement and help whenever you begin.
Our GriefShare meetings* are held on most Tuesdays at:
Clinton Township Senior Center
40730 Romeo Plank Rd. From 6-8 p.m.
* We are currently hosting in-person meetings only.
For any questions or for more information please call Michelle at 586-416-3310 or email griefshare@mtelliott.com.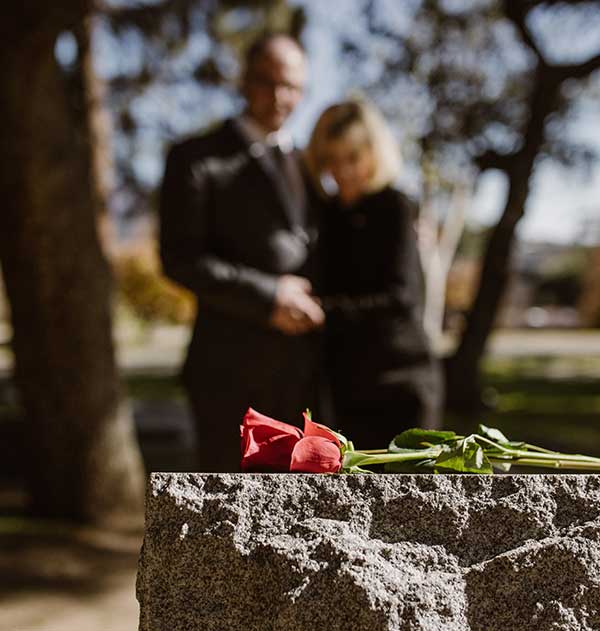 After the funeral, when the cards and flowers have stopped coming, most of the people around you return to their normal lives. But your grief continues and you feel alone.
View Our Upcoming GriefShare Schedule
Is This Normal? - April 4
You'll discover why your grief experience is harder than you imagined
Why the intensity and duration of your emotions are normal and appropriate
Despite how you feel right now, there is reason for hope
Challenges of Grief - April 11
You'll learn more eye-opening reasons why your pain is so overwhelming
Some of the overlooked, yet common, effects grief has on your mind, body, and spirit
How to get things done when you don't feel like you have any energy
The Journey Of Grief (part 1) - April 18
You'll learn helpful goals to set on your journey of grief
How to deal with those who try to rush you through your grief
How long the journey of grief typically lasts
The Journey Of Grief (part 2) - April 25
You'll learn why it's important to put effort into your healing
How the events surrounding your loved one's death affect your grief
The best ways to deal with your loved one's belongings
Grief And Your Relationships - May 2
You'll find out how the death of a loved one affects your friendships
Why solitude can be a blessing and a curse
How to deal with friends who don't understand your grief
Why? - May 9
This session demonstrates that God wants you to share your feelings with Him
Why being honest with God is an expression of faith
What God has to say to you about your "why" questions
Guilt And Anger - May 16
You'll learn how to deal with false guilt
How to grieve conflicted relationships
How to handle grief-related anger
Complicating Factors - May 23
You'll begin to see how traumatic experiences affect grief
How to deal with nightmares and flashbacks
How your thinking affects your emotions
Stuck - May 30
You'll discover how to prevent getting stuck in grief
Common misconceptions that hinder healing
Why your path to healing isn't always smooth
Lessons Of Grief (part 1 & 2) - June 6
Part 1
You'll become aware of an often-overlooked reason that grief is so painful
Why going to church can be so difficult
The benefits of helping others
Part 2
This session provides a more complete picture of who you are now that your loved one is gone
Why no one grieves perfectly
What grief can teach you about relationships
Heaven - June 13
Session 12 answers questions about heaven and the afterlife, such as what heaven is like
Whether you should communicate with your deceased loved one
Whether near-death experiences are reliable descriptions of heaven
What Do I Live For Now? - June 20
You'll learn why moving forward is a necessity
Why it's a process
Why peace and pain will always coexist
The Loss Of A Spouse - June 27
Widowed? Help is here and hope is possible. Do you dread the lonely days and nights? Wonder what to do with your spouse's belongings? Feel like your brain is in a fog? Unsure of how you'll go on?
At a Loss of a Spouse session you'll discover:
Other people understand and have found ways to make it through
Why it won't always hurt so much
Reasons for hope
Practical tips for coping with the death of a spouse
Subscribe to our email updates
Stay connected with The Mt. Elliott Cemeteries and receive periodic updates on our latest news and events.