GriefShare with The Mt. Elliott Cemeteries
The care you need. The information you can trust.

GriefShare is a Christ centered caring, no cost support group that meets regularly throughout the year. It is available to all families who have experienced a loss and seek an environment of love and understanding. Our goal is to ensure that the program provides a comforting and supportive environment for all attendees.
This grief recovery support program is part of a national program designed to help families through one of life's most difficult experiences – the passing of a loved one. A significant benefit of attending GriefShare is the understanding that none of us have to go through the grieving process alone.
Informal discussions are facilitated by our own team who have been leading these group sessions for many years. We strive to provide an environment that many find helpful as they continue to manage feelings of loss.
There is no charge to attend any of these GriefShare sessions. Those who attend are welcome to share as much – or as little – of their personal stories as they want. Families are welcome to begin attending the GriefShare group at any session. Each session is "self-contained," so you do not have to attend in sequence. You will find encouragement and help whenever you begin.
Our GriefShare meetings* are held on most Tuesdays at:
Clinton Township Senior Center
40730 Romeo Plank Rd. From 6-8 p.m.
* We are currently hosting in-person meetings only.
For any questions or for more information please call Michelle at 586-416-3310 or email griefshare@mtelliott.com.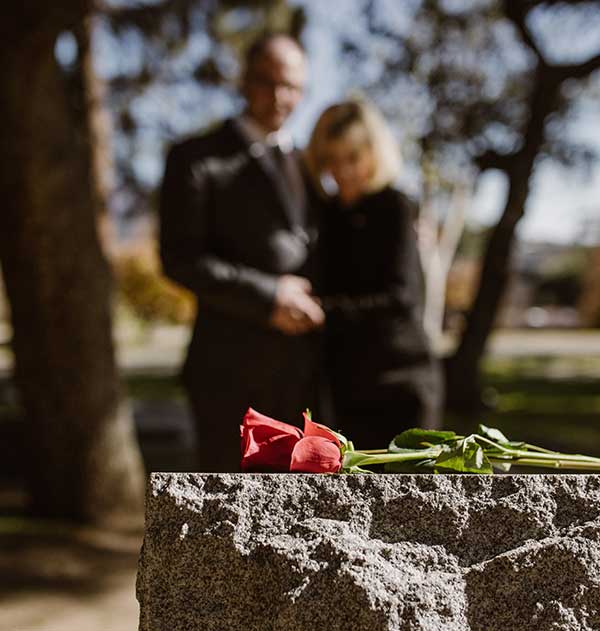 After the funeral, when the cards and flowers have stopped coming, most of the people around you return to their normal lives. But your grief continues and you feel alone.
View Our Upcoming GriefShare Schedule
Is This Normal? - August 29
Grief is the natural response to significant loss.
Grief is difficult because it affects all aspects of your life.
Processing your grief takes time, but you will be okay.
Your Grief Journey - September 5
How your circumstances affect your grief.
Different grieving styles.
Possible surprises & the back-and-forth nature of the grief journey.
Sadness & Loneliness - September 12
Sadness can slow you down to assess where you're struggling & what might help.
Sadness lessens as you make adjustments in your life.
Making meaningful connections eases loneliness.
Self-Care - September 19
Healthy lifestyle practices while grieving.
Numbing with unhealthy behaviors hinders progress.
How to build a relationship with the God of comfort & strength.
Fearful & Overwhelmed - September 26
Worry is a fear of what might happen, not what will happen.
Having a plan can prevent "grief overload."
Fear reminds you to depend on a trustworthy God.
Anger - October 3
Anger can give you energy to make needed changes.
Anger is powerful, but God can help you manage it.
Forgiveness is important for you & your relationships.
Regrets - October 10
The importance of challenging your "if onlys."
Better things to focus your thoughts on.
God's response to your regrets.
Grief & Your Household - October 17
How to deal with secondary losses.
What to do with your loved one's possessions.
Helpful tips for parenting grieving children & teens.
Grief & Your Friendships - October 24
Other people can help you deal with changes.
Having realistic expectations of others is important.
How to talk to people who are uncomfortable with grief.
Questions for God - October 31
Trusting God with questions is a step forward in faith.
The benefits of asking God "What can I learn from this?"
You can learn what happens after death in God's Word.
Stuck in Grief - November 7
Being "stuck" in grief is not about time; it's about not taking steps toward healing.
Being stuck results from negative thought patterns.
Bible reading & prayer defend against wrong thinking.
Hope & Resilience - November 14
Biblical hope is more than "wishful thinking."
How resilience helps you press on after loss.
Resilience grows the more you ground yourself in God's truth.
What Do I Live For Now? - November 21
"Legacy projects" that bless others & honor your loved one.
Preserving memories & using lessons you've learned from your loved one.
Pursuing interests or skills renews your sense of purpose.
Surviving the Holidays - November 28
Help and hope as you navigate the Christmas season Wondering how you will survive the weeks surrounding Thanksgiving and Christmas? Are you dreading these holidays, knowing that everything has changed and that happy memories from past years can't be recreated?
Our Surviving the Holidays seminar is especially for people who are grieving a loved one's death. You'll learn:
How to deal with the many emotions you'll face during the holidays
What to do about traditions and other coming changes
Helpful tips for surviving social events
How to discover hope for your future
Subscribe to our email updates
Stay connected with The Mt. Elliott Cemeteries and receive periodic updates on our latest news and events.